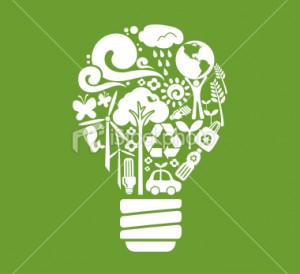 There is rumor spreading that our beloved warm glowing incandescent light bulbs are being banished from earth.  They try to convince us that CFL's (compact fluorescent lamps) are a good replacement.  The current buzzword is LED (AKA Solid State Lighting) but is this just a fad?
Well the fact is that incandescent bulbs are not being banned, only the ones that do not meet the new energy efficiency standards are.  What does this mean?  It means that 100 is the new 75…watts that is.  Literally speaking, the 100 watt light bulb as we know it will no longer exist, but with better technology manufacturers are creating 75 watt light bulbs to be just as bright as the old 100 watt bulbs.
For all of you that love your beautiful chandeliers, their is no need to worry because candelabra bulbs and most decorative style bulbs under 40 watts are exempt from the new energy efficiency law. Yeah!
So here's the secret…..Read the Labels.  You will begin to see a new standardized label design on all incandescent light bulb packaging.  It's no longer about the watts (which is about the amount of energy used), it's about how much light the bulb emits (this is referred to as lumens).  You can compare the amount of lumens (brightness) to the amount of energy used (watts).  I will provide you with some examples of what the new energy standards are and when they will take effect:
100W will equal 72W max (>1490 lumens) in 2012*
75W will equal 53W max (>1050 lumens) in 2013*
60W will equal 43W max (>750 lumend) in 2014*
40W will equal 29W max (>316 lumens) in 2014*
*Rules go into effect one year earlier in California and British Columbia
If you would like more detailed information on this subject check out www.energy.gov – the United States Department of Energy (DOE)
You can contact me via my website or leave a comment here and I will be happy to address your questions.  I will be writing similar posts on Compact Fluorescent and LED's in the near future.
{ Comments on this entry are closed }